| | |
| --- | --- |
| | Right Zoom for Mac - fix Maximize window button annoyance. Developer's home page |
Right Zoom is a free Mac utility that changes the behavior of green Zoom button in every window title. It will always expand windows to the maximum size (without hiding the dock and menu) instead of resizing to best fit (systems up to 10.9) or going to full screen mode (10.10+).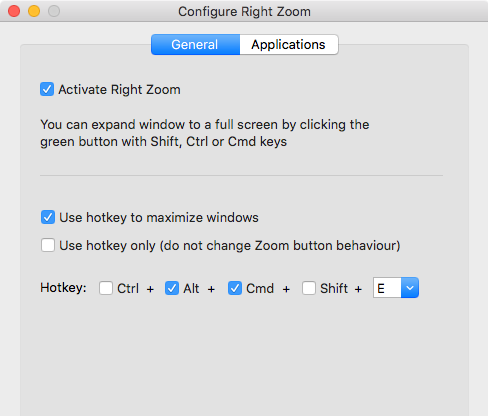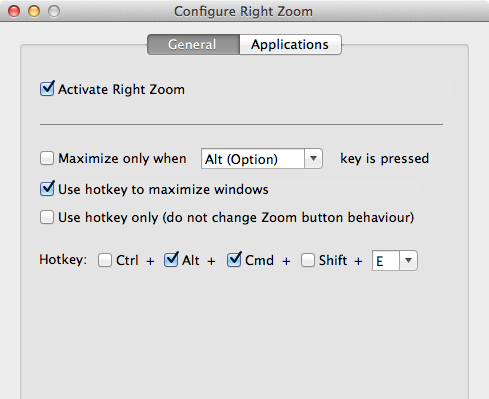 We strongly recommend to compose your own list of apps to use with Right Zoom, because some applications may behave incorrectly with Right Zoom enabled, or you just don't need it there.

Attention: if you cannot install this app because of "Unidentified developer" warning, please disable GateKeeper before the installation, or right-click the downloaded file and choose Open from popup menu.

Read the PDF guide for OS X 10.10-10.12 or for OS X 10.5-10.9

Click here to download Right Zoom v. 2.1 for OS X 10.10-10.12 (64-bit Intel Macs only)

Click here to download Right Zoom for Mac OS X 10.5-10.9

If you are satisfied with our free app, we'd appreciate your donation! Just 5$ will be enough to support the next updates to this project. As a bonus, we'll send you the version without ads..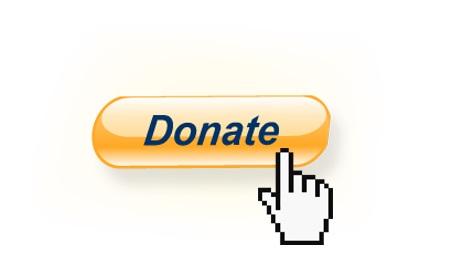 The green button at the top of every window is actually called the "Zoom Button". In some applications it actually does maximize the window. Then, in some like iTunes, it changes the interface from the full iTunes layout to the mini-player. In other apps, it just resizes the window to what Apple thinks is the best 'fit'. To say this is a bit confusing to recent switchers is putting it mildly. So – lets fix that button once and for all.
Right Zoom provides a quick and easy solution for the zoom button's inconsistent behavior. It enables you to make the zoom button maximize to full screen when you click the green orb.
By default, Right Zoom makes a number of apps blow full screen when hitting the green orb. You can add or remove specific apps if you wish on this white list.
There is also a list of exceptions where Right Zoom will not change the zoom button's behavior - working like a blacklist for your apps so Right Zoom doesn't change their behavior. By default, Right Zoom does not apply to iTunes, for example. iTunes' zoom button is a toggle between the normal window and the mini player window. If you don't want Right Zoom to change this default behavior in Mac OS X, the exceptions list is the solution. Also, you can add or remove entries in the exceptions list if you wish.
Right Zoom is a background process utility and runs using very minimal resources. It does not slow your system down at all when you have it running.
Application requirements: Mac OS X 10.5-10.12, Intel or PPC Mac.
The version for Mac OS X 10.4 is available here
Special thanks to BrightHub.com and SwitchingToMac.com for writing the first detailed articles about this application.
Keywords: Right Zoom for OS X Yosemite, Right Zoom for OS X El Capitan or mac OS Sierra.
Fix your full screen button!