| | | |
| --- | --- | --- |
| | Contents | |

| | | | | |
| --- | --- | --- | --- | --- |
| Secure Office .NET Online Help | | | | |
Secure Office .NET Web Reporting


Secure Office .NET runs a web server to access the user logs and statistics.
The website is installed into sc_view directory of Internet Information Services by default.
You can access the Web Reports using the following URL: http://computer_name/scview/ , where computer_name is an administrator's computer name or its IP address.
You can configure the web access policies using MS Internet Information Services. The web access security can be configured by the domain's administrator, according to the domain's security policies. It's recommended to disable the anonymous access and to enable the authenticated access.

Please refer to the Microsoft IIS documentation for the details regarding the web site security and access settings.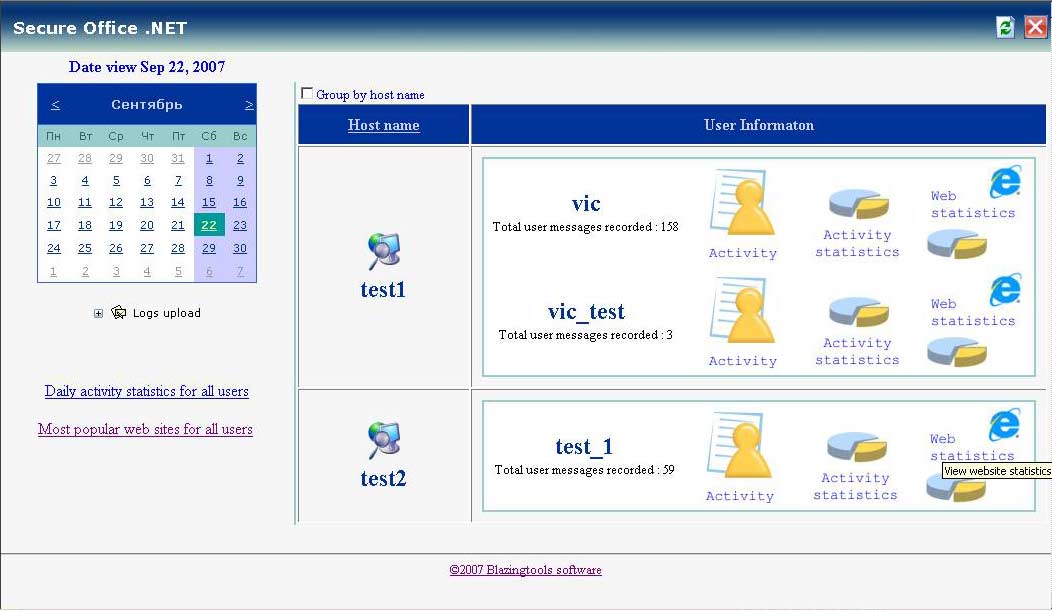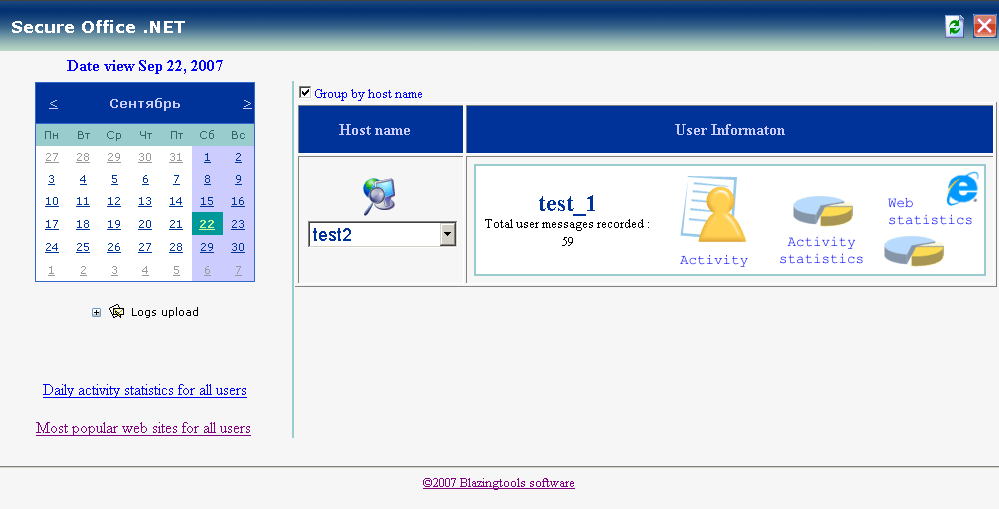 You need to select the date and the computer name.

The graphical statistics for all users is also available. You can export the graphs to PDF or XLS formats.